Posted: 29 Sep 2020, 12:25 p.m.
Hello, and welcome to this bumper news post.
New eLearning Hub
We are pleased to announce the launch of a new eLearning Hub, providing access to online resources and message board functionality for courses.
Students of classes starting in October 2020 will be able to access the eLearning Hub. It may take a while for content to be added, so please bear with us.
Visit eLearning HubView Tutorial
Privacy/Terms Updates
We have updated the privacy policy (revised 29th September and 9th October) and terms and conditions (revised 29th September) to cover the new functionality added by the eLearning Hub.
Announcements Recap
We've put out a few important announcements in recent weeks. Have you seen them all?
Also see our COVID-19 risk assessment and infection control procedure.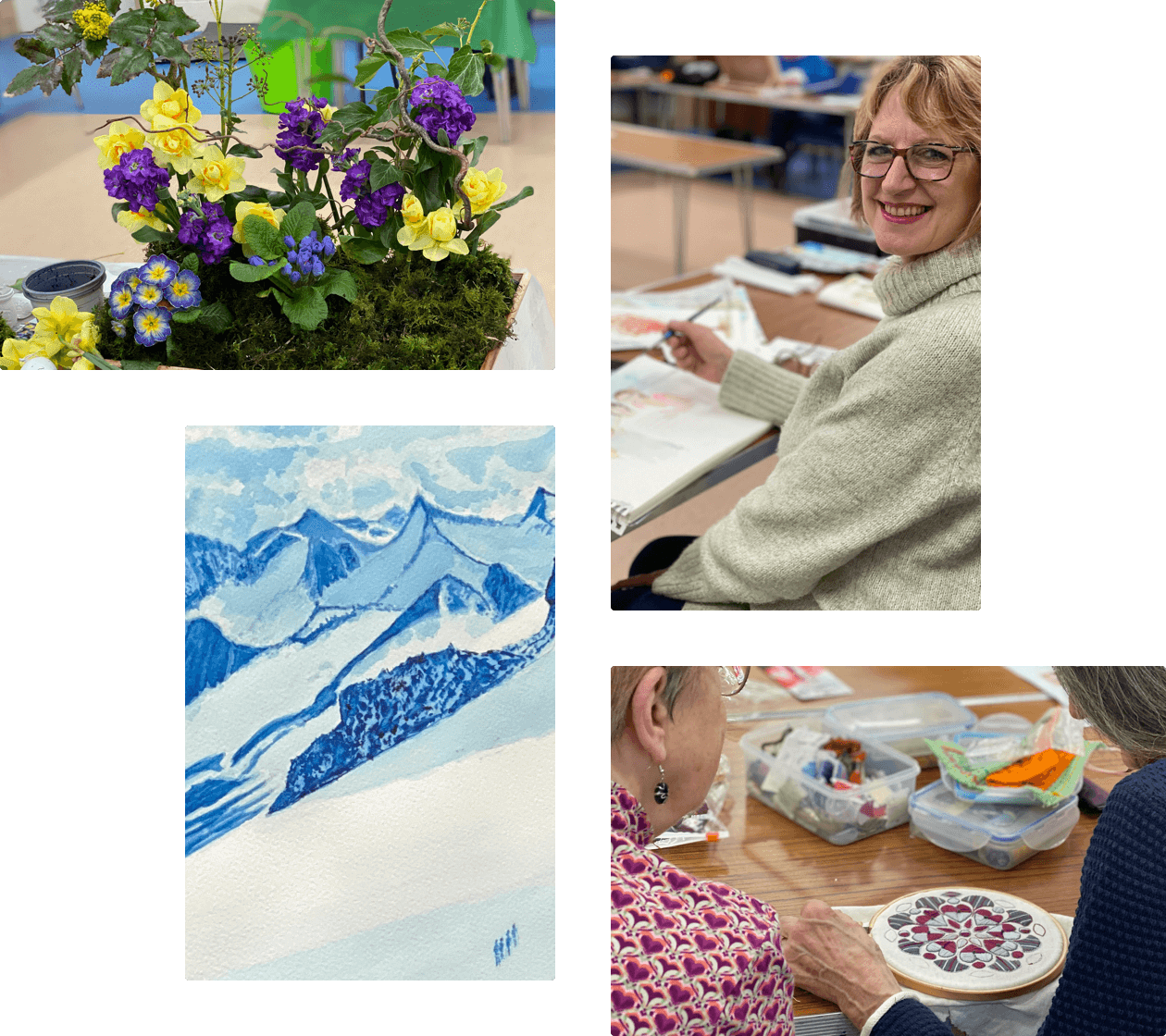 Welcome to Enjoy Learning Bolton
Enjoy Learning is a not for profit association offering courses for adult learners in Bolton and the surrounding areas.
We offer a broad choice of classes for pleasure and without examinations to suit all levels of experience and ability.
You can choose from a range of courses including:
Drawing, Acrylic Painting, Watercolour Painting, Creative Writing, Family History, Archaeology, German, Italian, Spanish, French, Calligraphy, Contemporary Stitch and Flower Arranging