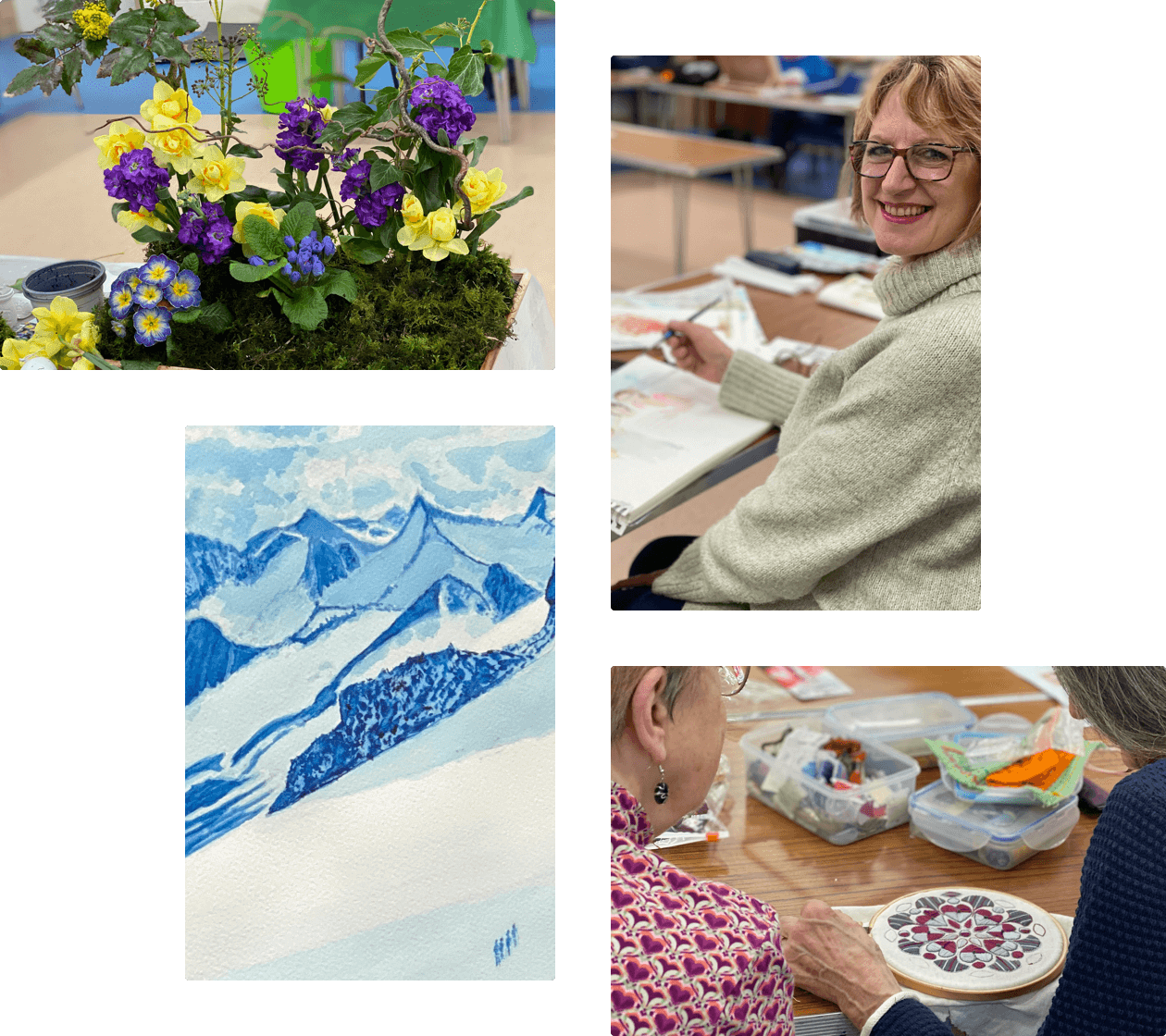 Welcome to Enjoy Learning Bolton
Enjoy Learning is a not for profit association offering courses for adult learners in Bolton and the surrounding areas.
We offer a broad choice of classes for pleasure and without examinations to suit all levels of experience and ability.
You can choose from a range of courses including:
Drawing, Acrylic Painting, Watercolour Painting, Creative Writing, Family History, Archaeology, German, Italian, Spanish, French, Calligraphy, Contemporary Stitch and Flower Arranging
Posted: 4 Jan 2021, 8:37 p.m.
All face to face courses are cancelled for January and this will probably last the whole 10 week term. Cheques will be returned for those people who have sent them. Zoom classes will continue as scheduled starting on the week beginning 11th … Read more >